Power Plant Solutions & Power Generation
Welcome to Yellow Power
Yellow Power Ltd are designers, suppliers, and installers of new and used diesel and gas fuelled power generation systems. We excel in designing and integrating reliable and robust turnkey installations into our customer's energy infrastructure.
Extensive industry experience enables us to select the ideal generator and complimentary balance of plant to provide our customers with fully engineered, reliable and cost effective solutions to their power generation requirements on both a domestic and International basis. From simple supply and delivery of a 10kVA Sentinel diesel generator, to timely completion of complex multiple MW landfill installations, our Project Department will guide and support you through the construction and commissioning phases of your project, followed by seamless transfer to Product Support, ensuring continued reliability and performance of your facility.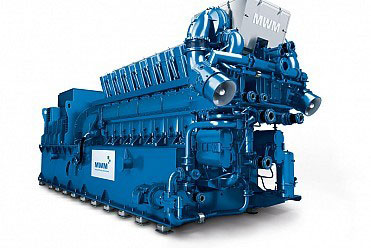 With the advantage of being independent, we have the facility to select and supply generators from any manufacturer, including Caterpillar, MTU, Cummins, MWM, Jenbacher, Mitsubishi, Deutz, MAN and Perkins. This ability enables us to choose the ideal generator specifically for the heart of your power generation project, whatever the fuel, duty or location.
Please do not hesitate to contact our experienced Sales staff for informed and impartial advice on your power generation requirements and find out how we can help deliver these in the most cost effective solution to your business.