• Natural Gas
Today's Natural Gas Generators are the result of continuous development and refinement, with electrical efficiencies now approaching 50%, they are one of the most reliable and efficient ways of converting pipeline gas into electrical power and heat. If you add thermal recovery to the exhaust and cooling water circuits (CHP) of these units, then total system efficiencies can be in excess of 90%, making them one of the most reliable and environmental friendly forms of power generation using fossil fuel available.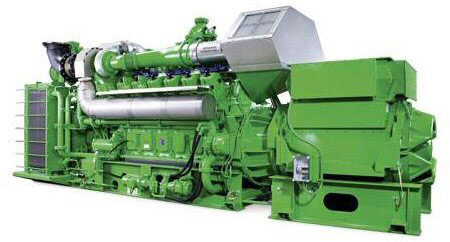 Advances in component design, reduced oil consumption, enhanced air/fuel ratio control and engine monitoring help to ensure low resultant emissions, whilst stretching service intervals and minimising operational costs.
As an independent generator supplier, Yellow Power Ltd are able to select the ideal gas generator for your application, along with any necessary balance of plant to successfully complete your project. This can be assembled and packaged prior to delivery to site, significantly reducing up front installation costs, and improving the overall project financial performance and savings.
Please call us to discuss your needs and application.